Moving Company Lansing MI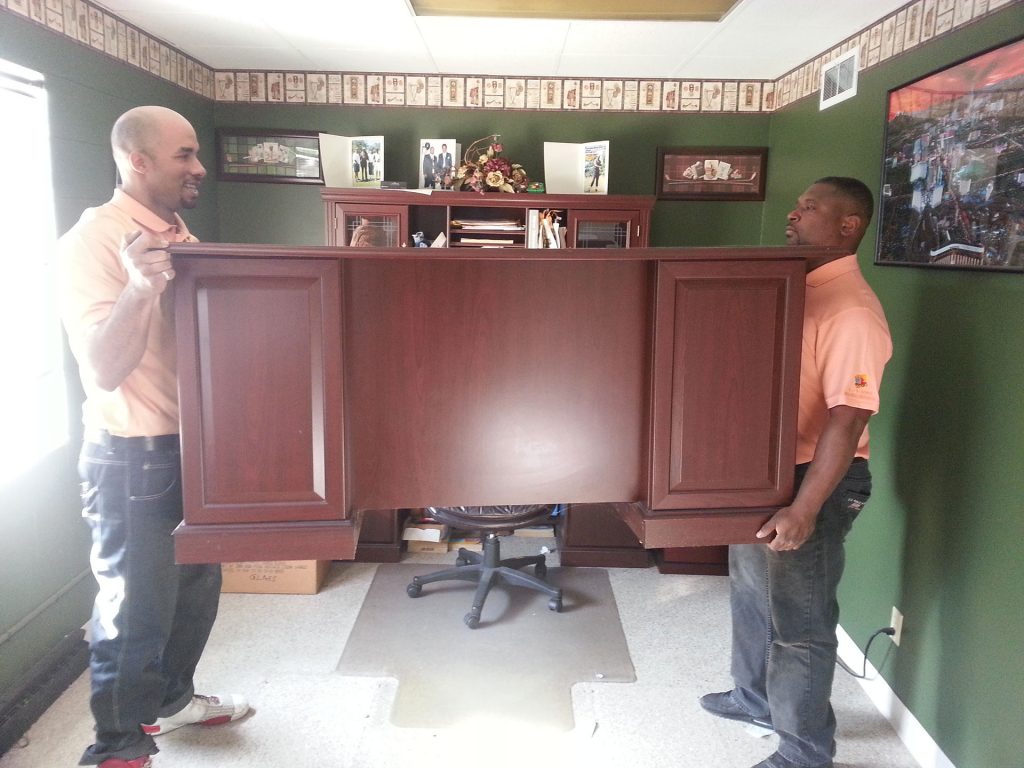 We at EJ & Sons are a professional Moving Company. We understand that looking for a company that is providing moving services is overwhelming, and moving yourself is worse! This stressful situation should be outsourced to us, so that you can RELAX. We offer 24/7 service and the convenience of scheduling your own move. We are respectful of your items and property and know that you expect this from your moving company. We safely and conveniently get your belongings where they need to go even large furniture! So go ahead, call us, and consider using our Moving Services. Let us be YOUR Moving Company!
Here are a few things we offer that you may not have realized a Moving Company can do. We offer 24/7 service by appointment. When you need us we are there. Even on weekends & Holidays. We assemble and disassemble when necessary. We can deliver moving supplies and padding to protect your property as it travels. We use enclosed truck boxes and we are proud enough to keep our trucks clean. Are you moving al the way across the country? As a Moving Service we will load it up & unload it whether is across town out to the west coast.
Trust us to be your Moving Company, we have flat rate pricing and we will get the job done right as agreed. We offer competitive hourly rates for corporate, commercial and residential clients. Call EJ & Sons with any type of Moving Service, loading or unloading questions.
Our Professional Moving Services Include:
24/7 Service by Appointment – Scheduled for Customer Convenience
Weekend and Holiday Service
Careful Furniture Assembly and Disassembly
Furniture Padding and Protection
Service with Very Clean Delivery
Trucks and Dolleys
Prompt, Enclosed Box Truck Delivery
Low-cost Delivery of Moving Supplies
Loading and Unloading for Other Carriers
Our Long Distance Moving Services Include:
All the Convenience and Professionalism of Our Standard Moving Services
Convenient, Flat-Rate Pricing
Moving at Any Time, to Any Place in the Continental US – Even Florida and California!
Loading and Unloading Service for other Carriers
The Professionalism and Convenience to Provide you with a Worry Free Move​
Professional Loading-Unloading Service:
24/7 Service
Commercial and Residential Service
Unloading for Corporate Clients
Household and Office Furniture Loading and Unloading
Competitive Hourly Rates​
EJ & Sons Moving did a great job with our move. We first contacted them after normal business hours and someone actually answered(think it was even the owner). We scheduled a move for the very next day. They were very professional and felt like they respected our things. Would definitely recommend!
Primary Communities Served
Bath
Charlotte
Dansville
DeWitt
Dimondale
East Lansing
Eaton Rapids
Fowlerville
Grand Ledge
Greenville
Haslett
Holt
Olivet
Owosso
Perry
Portland
Potterville
St Johns
Webberville
Williamston